Jim Hinde is the lucky winner of the of the raffle. If you recall last year Jim was the winner of the Shockey Moose Hunt. He is one lucky guy!
Terry Ehrhardt and Rick Vukasin from the Great Falls Chapter BOD were on hand to give Jim the $1000 he chose over the Tikka T3 Rifle.
In a surprise move, Jim then handed Terry back $500 to go toward the Bighorn Sheep reintroduction. THANK YOU JIM!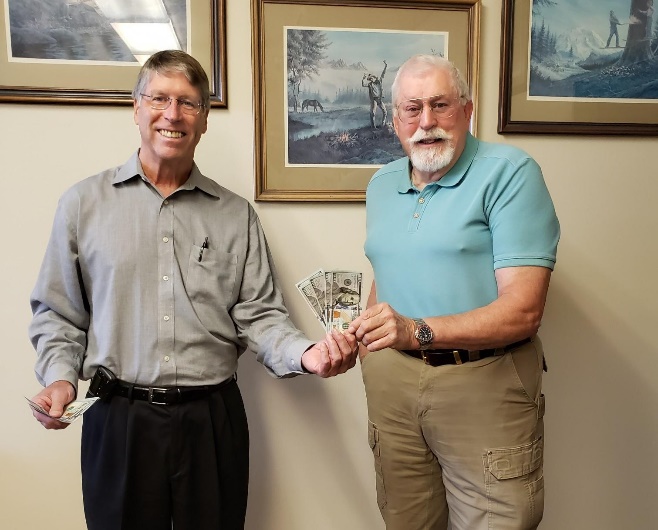 The money from this raffle is going toward a project the Great Falls Chapter SCI is working on, in partnership with Montana FWP to raise money to reintroduce Bighorn Sheep from the Missouri Breaks to the Little Belt Mountains.